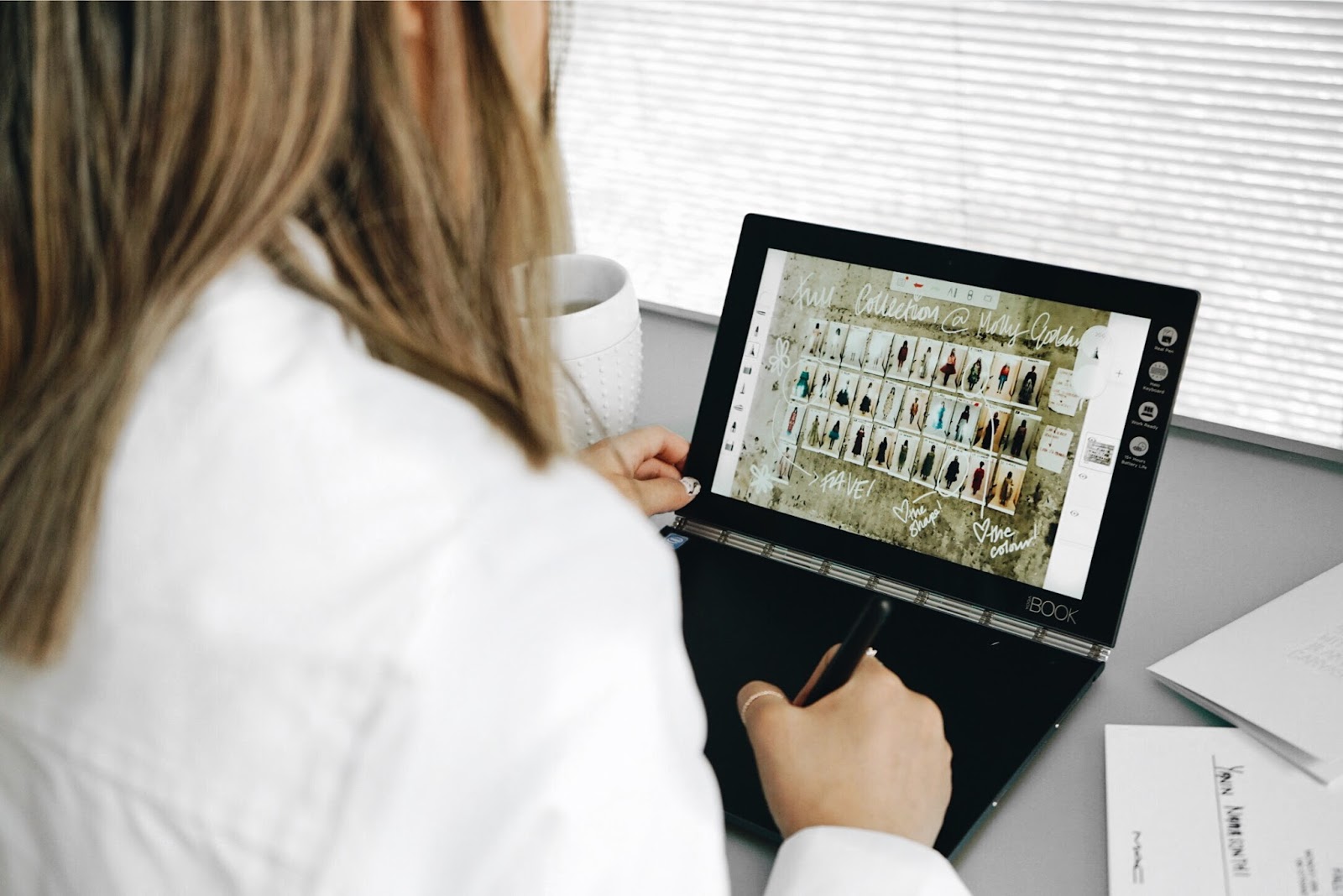 Exploring Molly Goddard with Lenovo
IMAGES BY CHLOE HELEN MILES
Over London Fashion Week, I collaborated with Lenovo to try out their Yoga Book - a stylish 2-in- 1 tablet which allows you to take notes, create sketches directly and indirectly on the tablet, as well as having all the usual functionality and more.
It took me a few hours to play around with it and get comfortable with the product but I love how lightweight, thin and easily accessible it is. It really is the perfect size to carry around in my bag and not weight it down - perfect for my travels! Having the pen with it also makes sketching down notes during meetings and shows makes everything more convenient as I can easily email the notes to myself after as I tend to loose my pieces of paper. I wanted to show you guys what I created after attending the Molly Goddard show and what inspired me from the collection.
As you guys can see, I've gone and created 6 different pieces of artwork. I'm more of a doodler and decided to create something right onto the photos I took backstage. I had so much fun playing around with the sketch mode whilst using all the apps available (I used note saver, art rage and Autodesk sketchbook) that I didn't realise the time! It gave me a great platform to jot down all my research into the collection and collect what my thoughts.
I was lucky enough to head backstage to Molly Goddard and capture some photos of the pieces that I fell in love with. I was really drawn to the playful colours, bold prints and colours but also the fairytale vibe of the show. I haven't seen anything like this on the catwalk before and the whole collection didn't disappoint. There were so many ruffles on each piece that has now made me go on the hunt to find some myself! I think it would be so fun to style, especially in a more grungy and edgy way than Molly did for the show. I think she was really inspired by our childhood fairytales which really came across as the models walked down the runway. I was in awe of the whole show and the set up with the big dinning table! It definitely was one of my favourite shows and I can't wait what she will have in store for us next season!
This post was in collaboration with Lenovo, who are offering a 20% discount on the Yoga Book to all readers. Find out more here