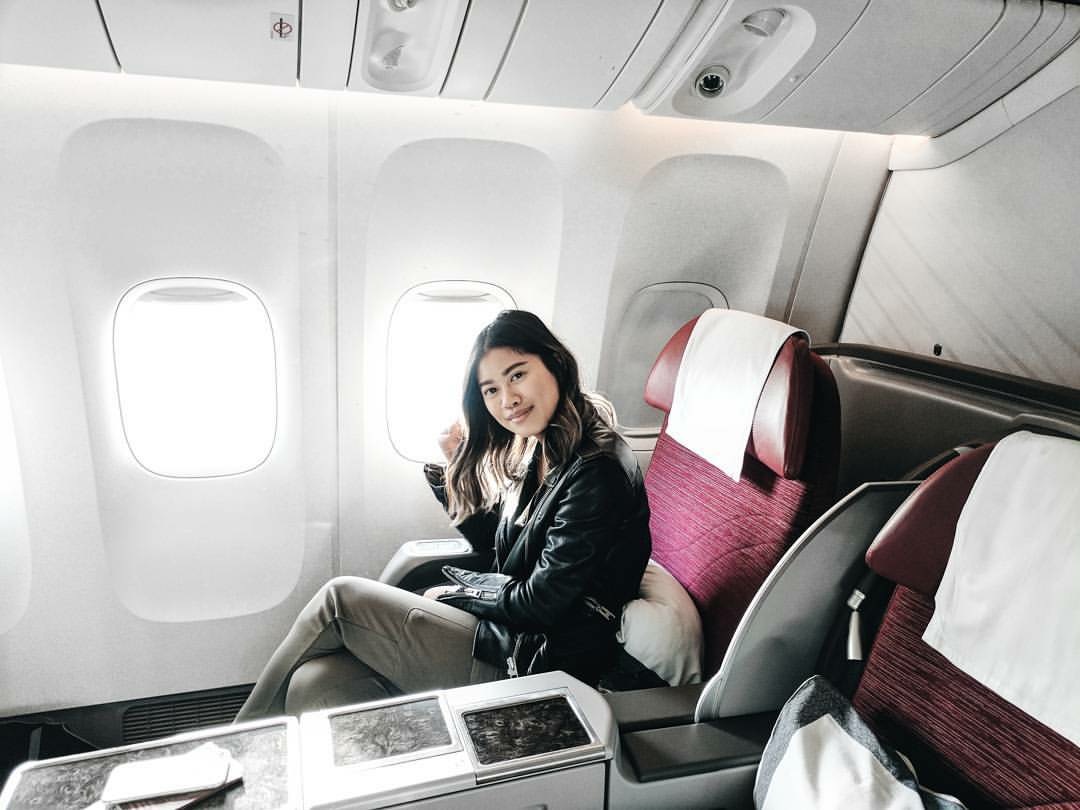 Exploring Seychelles with Qatar airways
In December, I was invited to visit Seychelles by Qatar airways and the Seychelles tourism board as part of a new route introduced by Qatar airways. I jumped at the chance of course! Who wouldn't want to visit paradise? It was going to be a long flight to Seychelles but I was completely oblivious when I got onto the plane and slept away the nerves and time in business class. Thanks to the lovely guys at Qatar, I got to fly business class on route which stops over in Doha airport. I've only flown business class a few times and feel very blessed when I do. I sleep like a baby, eat till my heart is content and make new friends along the way. Unlike other airlines, Qatar airways really tailor to your every need. From dining whenever you want, pj's on board for the flight, a huge selection of movies and entertainment and even a lounge! By far my favourite airline to fly business class on - especially with the friendly and helpful staff on board.
We finally arrived in Seychelles 14 hours later and was greeted with such a beautiful celebration with music, dancers and local school kids welcoming us. Literally felt like royalty! I must point out though, this was a one off entrance as it was Qatar airways first flight back to the Seychelles in a few years! We also went to the Qatar airways party in the evening for the official launch of the new route!
Our first hotel we checked into was the H resort which offered this beautiful view from my room below. It was such a beautiful home away from home. I fell in love with the friendly staff, location, the food they had to offer and also the vibe of the hotel. With only 100 rooms on the resort it makes it such an intimate place to spend some quality time with a loved one. Next time though, I would definitely love to stay in the beach pool vila!
We headed off to explore the local market in the town, full of fresh fruit, fish, spices and clothes.
In the evening we were treated to dinner on the property at Seyshima. A Japanese infused restaurant with a bit of a twist. The open kitchen was such a breath of fresh air and watching the chefs (who were super entertaining) cook your dinner was another highlight of the trip. I ended up eating so much again that evening - no regrets.
We even visited the La Digue which had breath taking beaches. It was definitely one of my favourite places to visit and I could honestly stay there for days. Hidden in the palm trees and rocks was this beach. I've never seen the sea that blue before and I was in awe the whole time. It really was a little secret patch of paradise!There was even a coconut hut down the path which was perfect for a refreshing drink.
We also got to hung out and feed giant tortoises on the Island! I've never seen them this big before and they were such gentle giants.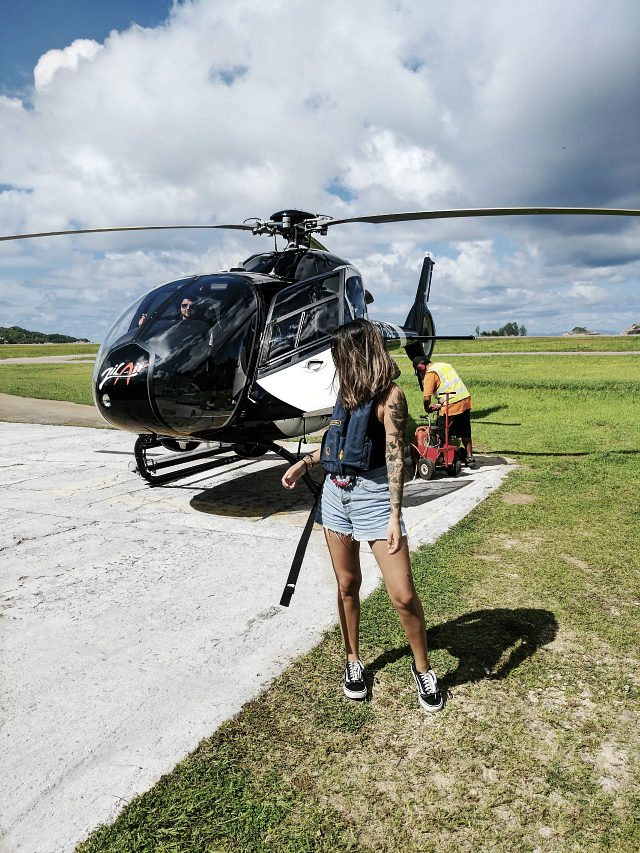 Another activity I ended up loving was a helicopter ride of the the Seychelles Island. Believe me when I say I was speechless at what mother nature had created. It was also my first time in a helicopter and it was such an incredible experience. I would recommend doing this when you visit Seychelles! You get to see everything and even maybe some dolphins!
It's safe to say Seychelles was magical. Even though I didn't spend a lot of time there it gives me an excuse to go back and visit. Hopefully with Oli next time - he would love the food! I met the most amazing and down to earth people and it was really one of the best trips to date. Here to more travelling this year, to more friendships and exploring what the world has to offer. Again, thank you so much to Qatar Airways and the Seychelles tourism board for welcoming us with a smile - I'm very grateful to of been able to experience the island. I can't wait to be back!
Disclaimer - This trip was part of a press trip and I was kindly invited along with Qatar Airways. All thoughts are my own.