I put off getting a satin midi skirt for a while as it was the new 'it' piece. I couldn't decide if I was to buy one, would it be a good wardrobe staple or just another piece I'll wear a few times and just throw into the back of my closet.
I ended up just going for it and I started off with a light pink satin midi skirt a month ago in LA and it was one of the most comfortable things I've worn.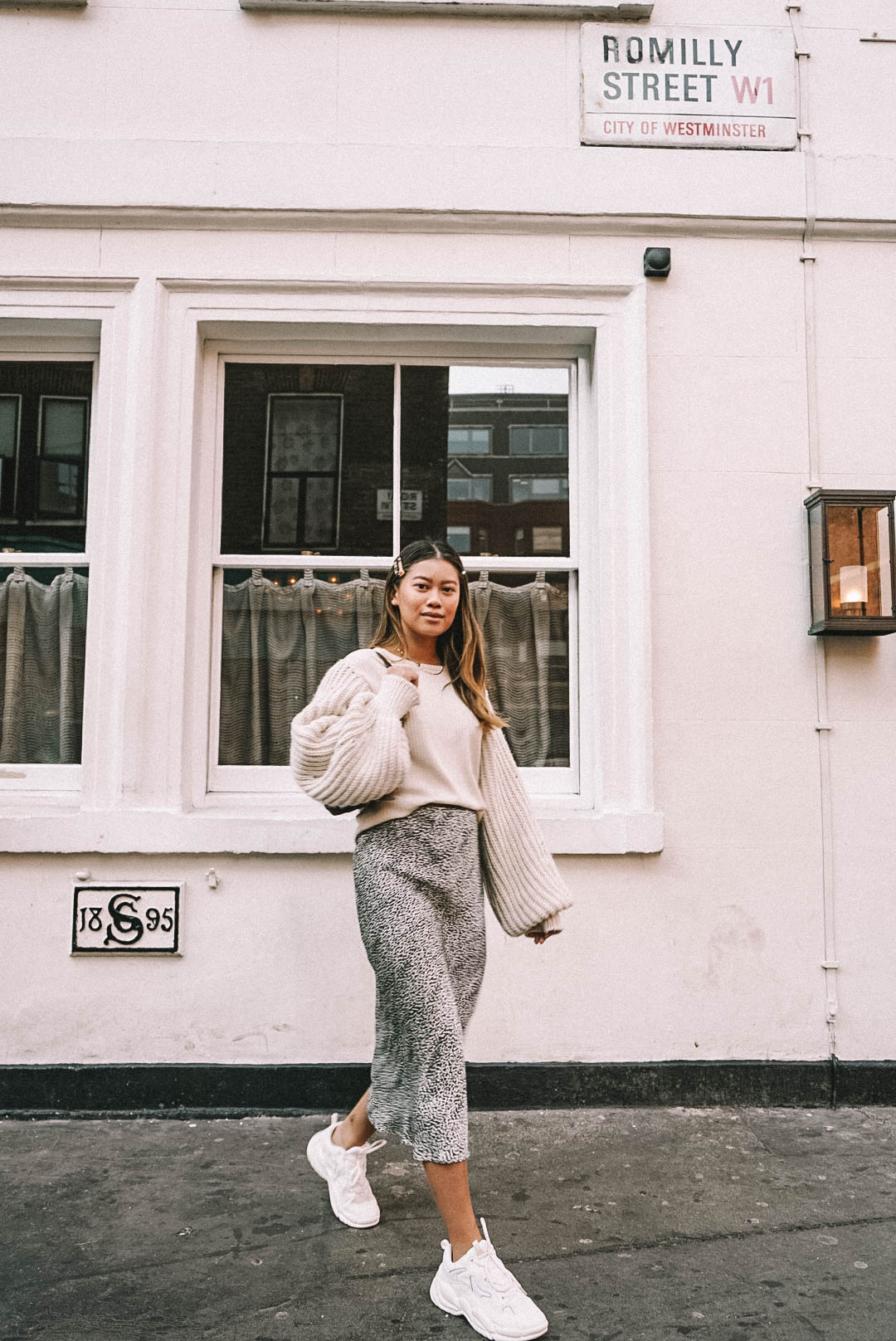 I quickly became obsessed and understood why it was selling like hot cakes, in all prints and colours I started to build up my collection of the midi skirts. This is my latest one from Topshop in black and white leopard print.
I paired mine here with a chunky beige sweater, chunky trainers and a vintage Fendi baguette. I love mixing patterns and textures together and I find that no matter the pattern of these skirts they are great for everyday wear. You can throw on a plain tee or a graphic one and you're good to go.
I've put together a few of my selects of midi skirts i thought you guys might like below! these are affiliate linked by the way.