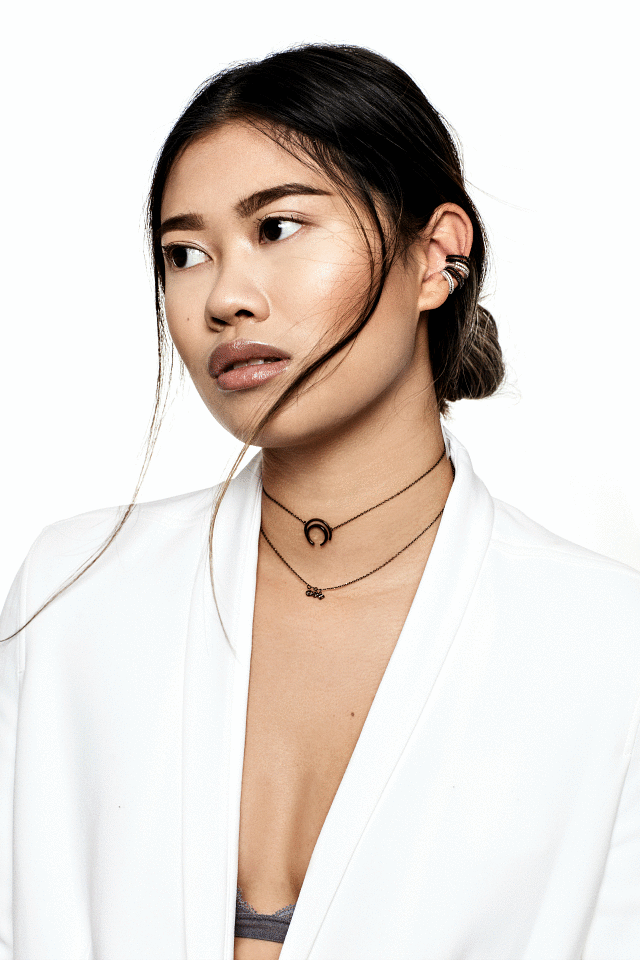 MY COLLECTION IS NOW LIVE!
So today is the launch of my jewellery collaboration with Astrid and Miyu! I've been so excited to announce this and overwhelmed by the support already from everyone. I had a launch event the other day and couldn't believe how many people turned up and loved the new collection.
I just wanted to say a message thank you to you guys and Astrid and Miyu for believing in me. Without you guys I wouldn't be here today doing what I love.
So the collection is called Charm Addiction - we based it on lucky charms and it revolves around the horse shoe, evil eye and the wishbone. We wanted to give it a modern twist and work on something that shows my style and personality. I really wanted to make sure we had a choker in the collection which is something different for Astrid & Miyu as they have never done one before. With the ear cuffs - I didn't want to miss out any ear jewellery but since I don't personally wear earrings I didn't feel comfortable putting out a product that I wouldn't wear. So the ear cuffs were the perfect solution! They are so comfortable and stay on the ear all day. I've had ones before where I could only wear them for 1-2 hours before my ears went red! I've been wearing the cuffs everyday and love them!
I really hope you guys love the collection! If you do get your hands on any pieces then please tweet me or tag me in any photos as I would love to see how you guys style them! Thank you again for your support guys! I love you all!
xoxo